Summer tyres have a high level of safety on dry and wet roads when temperatures are above 7°C.
However, in temperatures below 7°C, certified winter tyres (marked with M+S and/or 3PMSF) are more effective than summer tyres in winter conditions. Summer tyres generally last longer in summer conditions than winter tyres.
Tests carried out by TÜV SÜD in 2013 with 205/55 16 H tyres.
braking on snow_ENG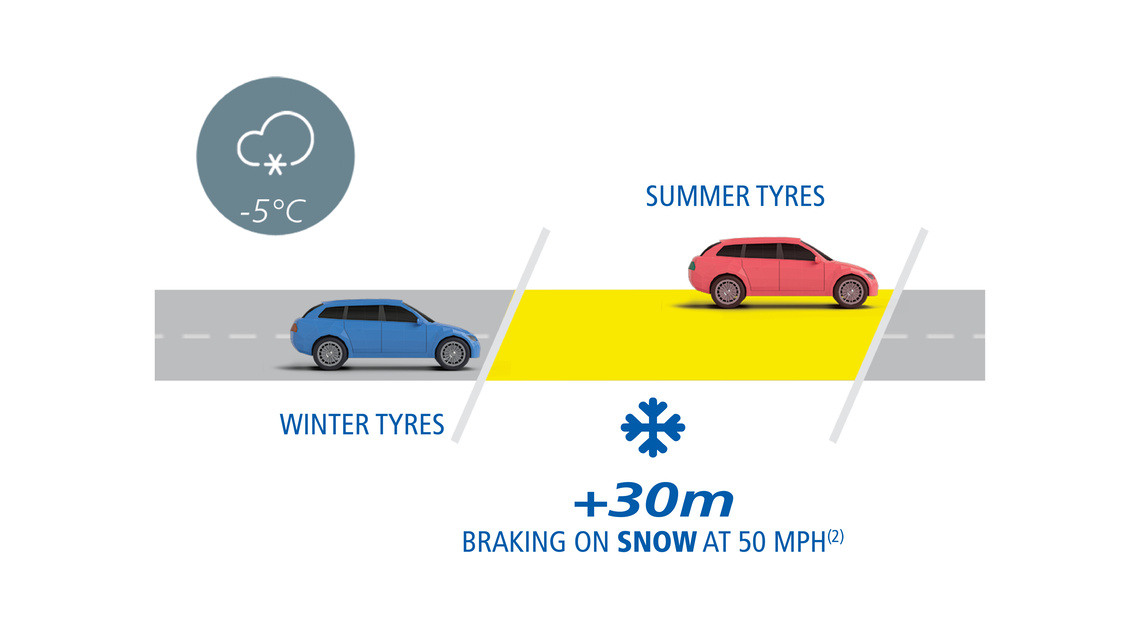 (2) Average difference in the braking distance of a winter tyre compared to a summer tyre. Braking distance on a snowy surface
from 31 to 0 mph. TÜV SÜD 2013 tests, using 205/55 R16, conducted between -4°C and -6°C.